This article "supporting your mental health post-pandemic" contains content regarding COVID-19. Continue to refer to the CDC for guidelines pertaining to the coronavirus pandemic.
Though we're by no means living in a post-pandemic world, times are changing. The coronavirus pandemic has brought lasting grief, uncertainty, financial struggles, and more to individuals and families across the globe.
It's no secret that the pandemic has impacted our mental health collectively. So, how can you support your mental health during this time?
Mental Health Concerns Post-Pandemic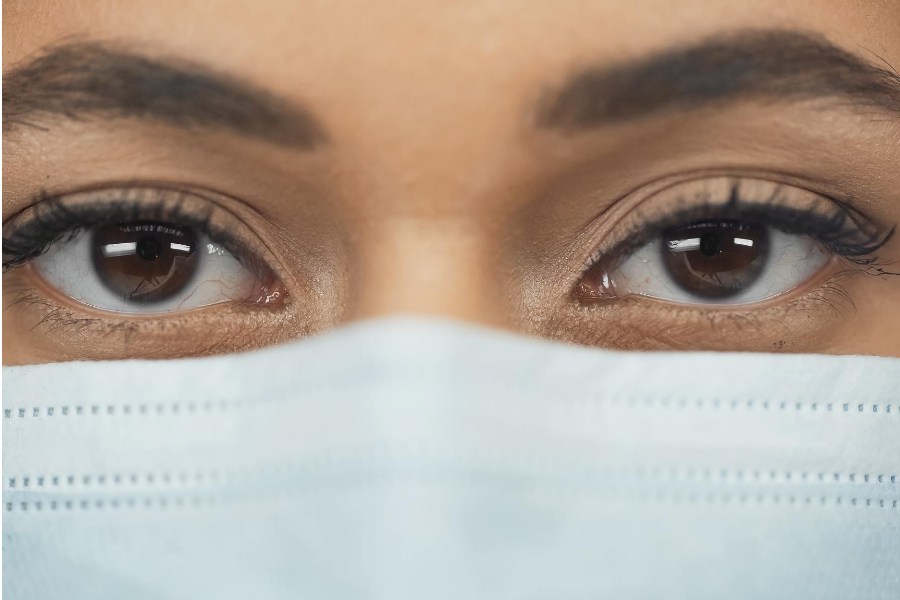 Although mental health implications of grief, loss, social distancing, and other pandemic-related concerns have been a part of the conversation since the beginning, it's important not to let mental health fall to the wayside now.
As things adjust and the world re-opens, there are a number of common thoughts and feelings that might come up for you. Although it's by no means an extensive list, here are three common concerns that you may be dealing with yourself.
1. Reemergence Of Symptoms
Mental health conditions are more common than you might think, impacting one in five people in the United States alone. Some of those diagnosed with a mental health condition, whether that's agoraphobia, social anxiety disorder, obsessive-compulsive disorder, depression, or something else, may find that the coronavirus pandemic re-triggered some symptoms of their mental illness that were previously under control.
With the fear, grief, and uncertainty of COVID-19 and the impact it has had on our lives, this makes perfect sense. Someone with OCD may return to previously well-managed symptoms such as excessive washing, where someone with social anxiety may find that their symptoms have worsened again after being away from social situations for so long.
If this is the case for you, it's particularly important to reach out to a medical or mental health professional who can help. Mental health conditions such as OCD and depression are hard to live with, but they're typically highly treatable, and things can get better with support.
2. Grief And Loss
Grief and loss are among the most difficult battles to go through no matter what else is going on in the world. There's something known as the five stages of grief. The five stages of grief include denial, anger, bargaining, depression, and acceptance. If you have experienced grief of any kind during the pandemic, you may have gone through these stages already, or you might currently be going through these stages.
They may not be linear; many people experience one stage of grief and return to another for a period of time. This is normal. That said, grief during the pandemic has been anything but normal.
There are a number of issues that may compound your grief during this time, and if you are struggling, it's essential to know that you don't have to go through it alone. There are support groups you can attend both in person and online, and reaching out to friends and family may be beneficial.
It can also be extremely helpful to see a counselor or therapist, especially if you are in a place where you think that you may be experiencing complicated grief.
3. Wondering "Why Don't I Feel Better?"
To end the list, let's talk about a question that a lot of people are currently dealing with or may deal with. As things change for the better with more people getting vaccinated and more facilities open up as a result, whether that is your workplace, school, a gym that you attend, or something else, you might start to wonder why you aren't feeling better yet.
First, the pandemic is still there, and the fear of the virus itself is still very real. Second, we have experienced a collective global trauma over the past year, and that does not go away overnight. The pathway forward is not linear, but better days are ahead, and if you're struggling, you deserve support.
Supporting Your Mental Health Post-Pandemic (Find Support)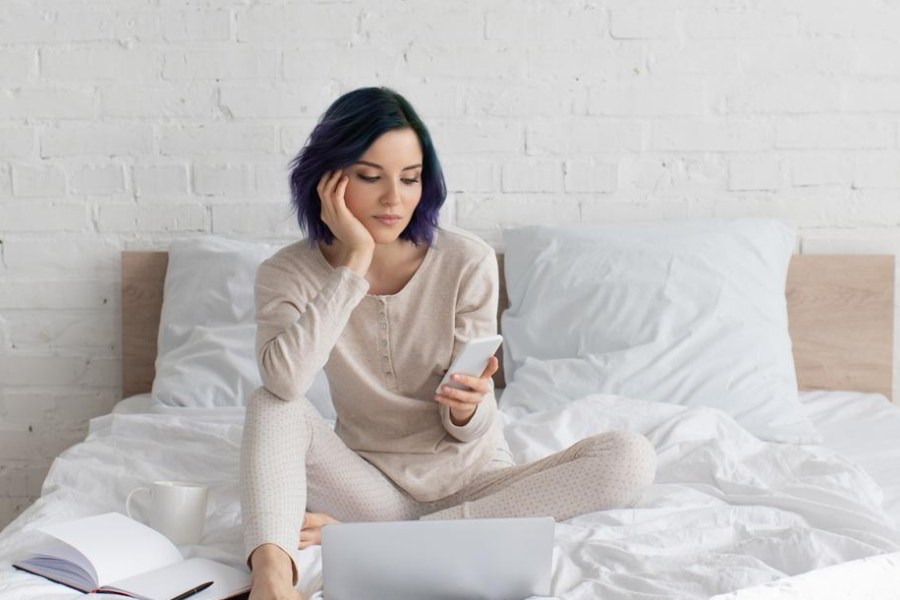 Whether you're dealing with concerns related to the pandemic, such as those related to grief and returning to work or school, or you're facing other matters that impact your life such as trouble in interpersonal relationships or your family life, a mental health condition, or something else, seeing a mental health professional can help.
To find a therapist, you can ask your doctor for a referral, check with your insurance company to see who they cover, search the web, or use an online therapy platform with licensed professionals such as MyTherapist.
Online therapy is typically more affordable than traditional in-person therapy or counseling is in the absence of insurance, and it's a convenient, reliable way to see a mental health professional from the privacy of your own home.
Regardless of if you decide to see someone in person or online, you are worthy of getting the help you need to thrive, so don't hesitate to reach out and get started.