A tea and game party is a great way to spend a day with your friends, whole family, and church members. Today, I am going to show you how to organize tea and game party in church.
I am sure that after reading this article, you are going to have an idea about all the necessary steps for organizing tea and game party in the church.
Tea and game party are always a fun way to increase attendance. But there are some hidden challenges that you should be prepared for.
Do you want to throw a tea party at church but need help on how to start? Here are some tips to organize your tea and game party.
Tips on How to Organize Tea and Game Party in Church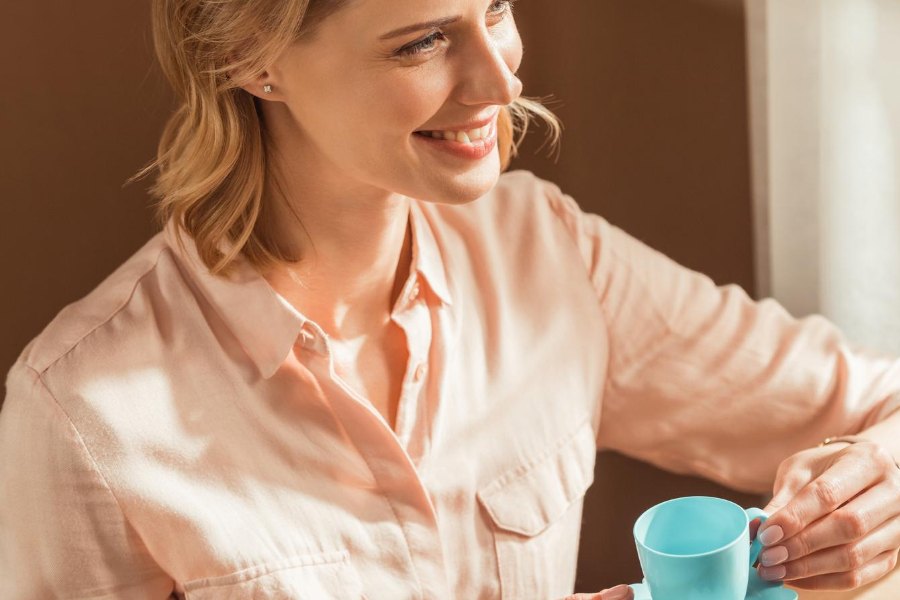 Tea and game events can be a meaningful party to create a relaxing, entertaining and fun environment for your church community members. Here are several tips on creating one.
Step 1 – Decide on the Theme of Your Party
You can decide on the theme of your party based on the occasion, or you can choose a theme that is relevant to your church members.
For example, if you are hosting a tea and game party for church members who are celebrating their birthdays, then you can choose to have a birthday-themed party.
You can also choose to organize an Easter-themed tea and game party if you want to celebrate Easter interestingly.
Step 2 – Choose a Suitable Location
You need to find a suitable location for holding your tea and game party. This is because holding such events indoors will be more comfortable and convenient compared to holding them outdoors.
You should choose a place that has enough space for people to move around comfortably or even sit down if they need to relax after playing various games.
It should also be located in an area where there is good lighting so that all players can see each other clearly when playing different games together at once.
Step 3 – Assign Responsibilities to Individuals or Teams
It's always better if you assign responsibilities to individuals or teams instead of trying to do everything yourself.
This way, everyone will feel they are part of something bigger than themselves and they are contributing to making sure that everything goes according to plan during the event day itself.
It also helps relieve stress because assigning responsibilities to individuals or teams will help ensure that all tasks are completed on time before the event starts. This will also ensure that everyone enjoys themselves.
Step 4 – Prepare a Draft Budget
Before organizing any event, you should prepare a draft budget so that you know how much money you will need for the entire process.
When preparing your budget, make sure that you include all expenses such as decorations, food, drinks, and other items that may be needed during the celebration.
It is also important that you include extra money for unforeseen circumstances like emergencies or additional expenses that may arise during preparations for the event.
 Once you have prepared your budget, make sure that it includes all costs associated with hosting the event.
Step 5 – Finalize the Celebration Date
The next step is to finalize the celebration date. This may be a little challenging because all parties are usually held on weekends or weekdays depending on what type of celebration you're planning.
When you have decided on the date of your tea and game party, you should inform everyone about it. This will allow people to plan their schedule around the event.
You can share this information through flyers or an announcement in church services.
Step 6 – Create an Event Flyer and Announcement
You also need to create an event flyer and announcement so people can know about your upcoming tea and game party in the church.
Make sure you include all information such as the date and time of the celebration, venue address, admission fee if any, and other details about the event like what games will be played or who will be invited for this particular celebration.
A sample is given below for your tea party:
Date: __________
Time: __________
Place: __________
Step 7 – Develop the Agenda and Time Schedule in Detail
Set aside a specific time slot for your tea and game party in the church. Choose a date when most of your attendees are available.
If you are planning to have a small gathering, then you can hold it on any day of the week. However, if you want to host a bigger event with more than 50 attendees, then I recommend that you plan it on a Friday afternoon or Saturday morning.
You should also decide how long you would like your tea party to last. It will depend on the number of games that you want to play and how many people would be participating in each game.
It may take up to two hours for one game alone. So, make sure that you allot enough time for all the games that you want to include in your program.
Step 8 – Coordinate with Vendors of Equipment and Services
If you do not have any idea about what kind of equipment or services are needed for this event, then I recommend that you contact vendors who offer these items at affordable prices.
This way, they will be able to provide everything that you need without having to spend too much money during preparations for this type of event.
Church Tea Party Theme Ideas
There is nothing more relaxing than a cup of tea and a game of cards. And what better place to do that than in your church?
Tea parties can be a great way to celebrate birthdays, anniversaries, or other special occasions. Church tea parties are especially popular for childcare programs and youth groups, as well as for fundraising events.
Most tea party themes are fairly simple to plan and implement. To make your tea party extra special, choose a theme that ties in with your church's mission or ministry.
If you are looking forward to organizing a tea and game party in church, this is it! Here are some church tea party theme ideas that will help you to organize the perfect party:
9. Church-themed Tea Parties
Are a great way to bring people together who attend different types of worship services or who have different religious backgrounds.
For example, an Anglican church might host a tea party focusing on their history; an evangelical church might have a tea party with a focus on missions; and so on.
The point is not just to have fun but also to learn more about each other and share time together in an informal setting.
10. A Ladies' Tea Party
This is always popular because it gives women an opportunity to get dressed up, do their makeup and hair, and relive some of the glamour that is beautifully witty.
If you're planning a ladies' tea party at your church, consider including games such as bingo or charades that require guests to dress up in costumes (think 1920s flapper costumes).
11. Fundraising Tea Party
Have your church members come up with different items to sell at the tea party, such as baked goods, jewelry, crafts, and more.
These items should all be related to the fundraiser in some way so that people will know what they're buying when they buy it from you.
It's best if everyone has something different so that there is something for everyone. This will help increase profits for your organization at the same time.
12. Thank You Tea Party
If you have volunteers who have given their time and effort to your church, then consider having them come over for an afternoon tea party where you thank them for their service to the community by serving them tea and snacks along with other treats such as cookies or cupcakes.
This is sure to make them feel appreciated after all of their hard work.
13. Christmas Parties
If you are planning an event during Christmas time then why not organize a Christmas-themed tea party?
This would make your guests feel warm and cozy during this cold season. You can decorate your venue with red and green balloons, garlands, and lights to create a festive atmosphere in your venue.
The Creative Little Church Tea Party
Churches usually have so much going on, just getting together for a relaxed tea and games party is a great form of getting to know your church members better or just getting away from the routine.
It is a good idea to organize the creative little church tea party which is a great way to spend your time in a Church.
These tips will help you add the extra spark so that you can have the best day ever.
14. To-Do List for Creative Little Church Tea Party
1. Provide small games for guests to play at their tables, such as bingo, crosswords, word searches, and Bible trivia.
2. Update your decor with easy DIYs, such as heart-shaped banners, and add a few jars of flowers to each table.
3. Choose tea party-themed songs that you can play all day long. You can find the majority of the following songs on music platforms.
4. Set up a tea station with varieties of tea bags so your guests can create their own blends and put together a menu of tea sandwiches (e.g., cucumber, ham, cheese, and egg salad).
FAQ
What games do you play at a tea party?
There are a few different games that you can choose from for your tea party. You can have a game of charades, or maybe you would like to play some card games.
You could also play trivia or even a simple board game like Monopoly. It is up to you and the people who attend your event to decide what games they would like to play.
How many sandwiches do I allow per person for afternoon tea?
Two or three sandwiches per person, depending on how hungry they are and if they have had breakfast or not. If they have just eaten breakfast, then two sandwiches may be too much for them.
If they haven't eaten breakfast yet, then three sandwiches may be better so that they don't feel hungry during game time later in the afternoon.
What are the 3 main foods served at afternoon tea?
The most popular foods served at afternoon teas are:
1. Finger sandwiches (usually ham).
2. Scones with jam and cream.
3. Pastries such as sausage rolls or mini cupcakes with cream.
How do you make tea ahead of time?
Tea can be made ahead of time. You can use a pre-made mix or make your own from scratch.
The easiest way is to use pre-made hot tea bags and store them in a container that you can easily pour out when it's time to serve.
Takeaway
Tea parties and game parties are good opportunities for believers to get together. It is a place to share faith and knowledge, relax, and refresh our minds.
They are also service opportunities, a bridge built of cross-cultural communication where people from different social backgrounds can get together, understand one another, and learn how to carry out their identity in the context of today's world.
Tea and game party for Church can also be organized to promote fellowship, develop relationships with church members, and break the ice in the new church.