Have you noticed that many a time you could ascertain why your girlfriend (wife) is angry with you but in certain cases, girls are displeased without you knowing the cause behind their action?
Since that's true, the likelihood of disagreement and misunderstanding once in a while is inevitable, but you can't leave her to stay angry and unhappy on her special day; even if there's no birthday in view. More importantly, the responsibility is yours to make your woman happy on her special day.
These heart-touching birthday wishes for angry girlfriend or wife will tremendously help you to create a lovely atmosphere that will make her pour out her heart to you and will surely make your girlfriend smile again.
I can assure you the solution is in this post. Therefore, find below 30 inspirational birthday wishes for your girlfriend.
Hot Birthday Wishes for Girlfriend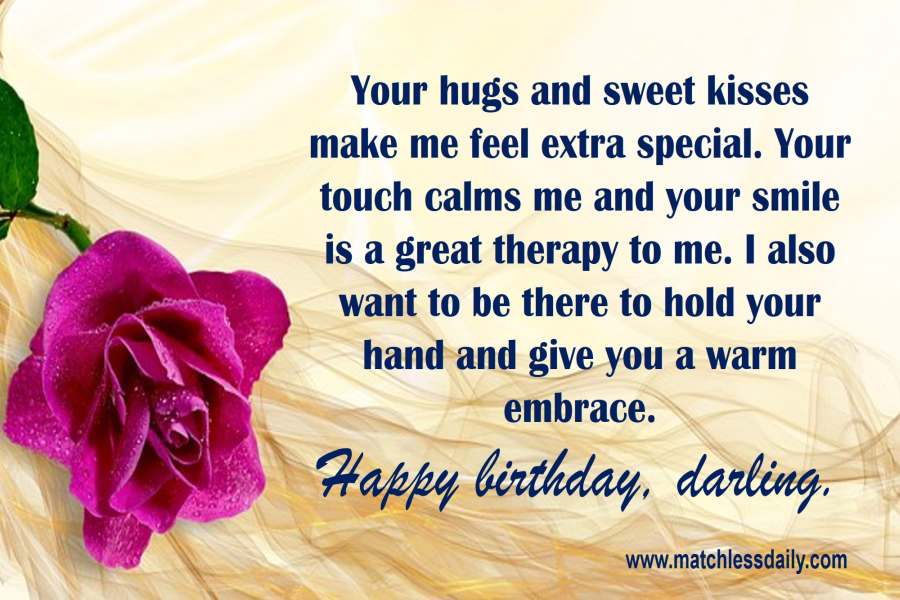 With these meaningful hot birthday wishes for girlfriend, you can be sure to charm your babe back in no time. So, why not pick one or two of this extensive list to set the tone for her birthday?
1. Hey beautiful, did you know that my love for you is like the sunshine that'll never cease to come out each day and time? I promise you forever to keep shining for you even when I am not able to know why you are unhappy with me. I'm persuaded that you'll never keep me in darkness. Sweetheart, please tell me what's going on. You know I am determined to make your birthday the best. Happy birthday, my love.
2. This world was completely different before I met your unique self, my love. It was completely not interesting and boring as I have never encountered a lover like you. Now that I have you as my darling, my life has become much more eventful and sweet. My dear, on this special day of yours, I want to shower you with all the blissfulness of life. Please don't stay angry with me. Happy birthday, honey.
3. Sweetheart, I won't allow my ego to come between us. I can't imagine myself arguing that much with you about who's right or wrong. I am sorry, I know I've offended you. I've made matters worse by arguing with you. Please accept my apologies and let's talk about how to make your birthday memorable. Happy birthday, my love.
4. My life is not complete without you, my life partner, and my best friend. I am so blessed that you have come into my life to complete my life. You'll surely have the best birthday experience today. I will do all that's possible to make this special day more special for both you and me. Many happy returns.
5. We have spent so much time with each other and we have cared for and loved just the way we always do. I was lucky to get that love and care from you. Today, I have more assurance that we'll love each other more and care for ourselves till the end of time. I love you, babe. Happy birthday, dear.
6. Though things might have turned south this last week, I want you to know that I love you so much and on this day of your birthday I wish you all the good things of life. We'll have a blast because is your big day, baby girl.
7. I promise you that you will be in my heart forever. My love for you is forever to go and as long as I live, I am going to be yours and you'll be mine. Happy birthday, beautiful.
8. I'll make you smile again love and I promise you such an intense argument will never come between us again. I love you, babe. Birthday cakes and candles are on your way. Happy birthday.
9. I was so lonely before I found you, darling. God could see all my loneliness and sent you my way. I am so glad that this special person has turned into the love of my life. Happy birthday, love.
10. You are the truest definition of love and nothing can separate us for life. Happy birthday, sweetie pie.
11. The remembrance of you brings the right meaning of what love is. God bless you for all the special moments we spent together. I wish you an amazing birthday, beautiful. Are still angry with me? I miss you!
12. Baby, I promise to be a better listener and I trust that we'll have an effective way to deal with our relationship issues. So, you'll talk more and I'll listen more. Besides, I have planned to give you a birthday bash. Happy birthday, my love.
13. Now I know, I should acknowledge your feelings more and babe, I've missed your smile. Happy birthday, darling.
14. Your hugs and sweet kisses make me feel extra special. Your touch calms me and your smile is great therapy for me. I also want to be there to hold your hand and give you a warm embrace instead of arguing with you, my love. You are so important to me. Happy birthday, darling.
Cute Birthday Paragraphs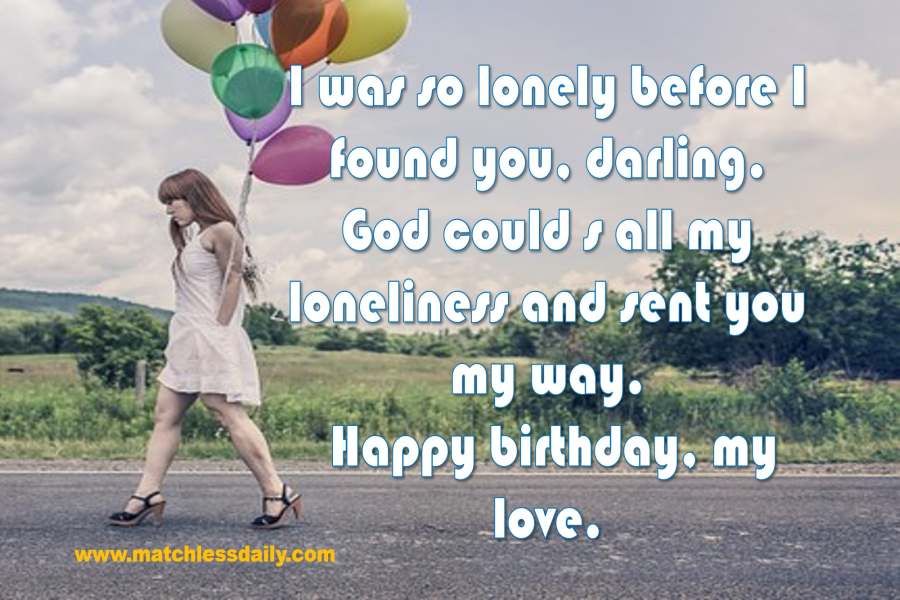 Add that extra spark to her birthday with cute Birthday paragraphs and see how her countenance beams for joy as these birthday wishes for an angry girlfriend reunite the bond between the two of you.
15. Only you know the best way to my heart, well, I can say the same for you, girl. Just allow me to order your favorite meal or take you out for a dinner date and eventually, I believe your anger will fade away… Smiles! Happy birthday, my angel.
16. I want to make you laugh so loud and charm you off your feet. I won't be happy too if you are still angry with me. Please answer your phone and hear a few funny lines I've prepared for you to forget the anger you are feeling at the moment. Remember is your big today, my love. Happy birthday.
17. It is like a musical melody when I am with you. Your love is really sweet. Your affectionate love makes me more handsome and interesting. I want to be there for you on your birthday now and forever. Many more happy returns of the day, beautiful. May God bless you with all that you need.
18. I can't deny that you've been a bundle of sweetness daily since I met you. You'll never lose your touch of sweetness. Happy birthday, my love. Let's get the party started!
19. I've seen certain beautiful things come my way and I know they are all linked to you. Today being your birthday shall bring us deeper into all the beautiful things of life. Happy birthday, my love.
20. I want you to know that the days of misunderstanding will be getting replaced by understanding and respect. Happy birthday to you, sweetheart.
21. My prayer is that God will provide a conducive atmosphere for our love to strive better and a great avenue for us to fulfill our dreams and aspiration together. Happy birthday, sweetheart.
22. Your birthday marks the beginning of good things. May you only walk in prosperity and blessings. Dearie, you know I love you. It can only get better. Happy birthday.
23. I'll always look into your eyes and give you the best smile. From now, instead of showing you an angry face, you'll get a smile. Baby, I know that my smile has the power to make you smile too. I promise you a positive countenance that will surely make you happy and comfortable. Happy birthday, my love.
24. My earnest prayer today is that there will be no end to celebrating your birthday and more so, there will be no end to our relationship. I'm honored to be your boyfriend. Have a happy and blessed birthday, my bestie.
25. I have found you to be indispensable and I know it is hard to get someone better than you. You always make my day, Happy birthday, my sweetheart.
26. I have always wanted someone who's kind and loveable. You are the definition of my heart's desire. Have a blast and a blessed birthday.
Cute Birthday Wishes for Angry Girlfriend
Words are powerful and at the same time tender to the hearer's heart. Hence, you are sure to enthrall her back with these cute messages.
27. I cannot do or think of anything else more special without you being the most important person I consider first. Stay with me, let's get to celebrate many more birthdays, my love.
28. It is always a great feeling when you have your bestie as a lover. happy birthday.
29. I call you my one and only choice. It feels great to have you as mine forever. Thanks for being there whenever I needed you, dearie. Happy birthday, my girlfriend.
30. Someone like you with a heart of gold is hard to get and I'll never take it for granted, my love. I am going to make this day really memorable for you. Happy birthday, my love.
31. Happy birthday to the one who makes my countenance glow with joy and admirable. Babe, nothing can come between us because our love is eternal. I love you, darling.