If your search results have brought you on this page, I perceived you're a believer and you love to explore the possibilities that abound in prayers.
I can assure you, pray without ceasing quotes will enlighten you and I can tell you to consider your expectations for coming to this page met. Welcome on board! On this page, pray without ceasing meaning will be made known to you.
Pray without ceasing is one of the shortest statements in the bible as captured in 1Thessalonians 5:17, yet one of the most powerful statements.
Every believer ought to live praying as a lifestyle, not a weekly activity. This is so paramount to our lives and walks with God. The benefits of praying without ceasing cannot be overemphasized.
Our smooth operations as believers depend on the effectiveness of our communication with God. If we don't establish this platform of prayers, God doesn't have a means of reaching out to us with His timely help.
Pray without ceasing quotes, will make you see how prayers deliver God's help to your doorpost.
Life is too complex to be lived alone purely on human intelligence, a partnership with the mighty one is required. Where your strength stops is where God's strength begins.
His words say as I paraphrase, ' If you wait on the Lord, He will renew your strength'. Only prayers will do this. What is prayer without ceasing, if I may define? It is simply praying without being wearied until your prayers get answered.
Praying Without Ceasing Quotes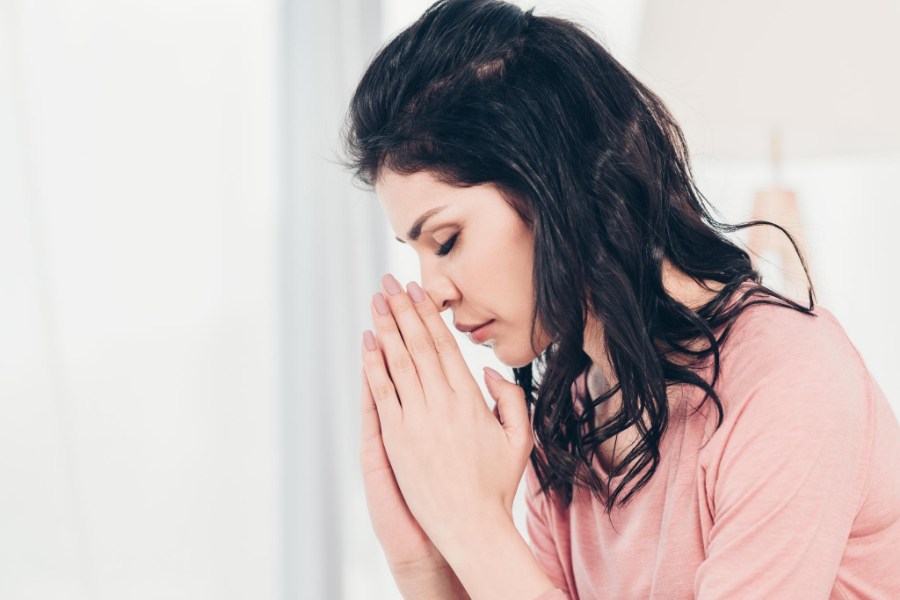 Knowledge is very vital in our walk with God. You may not do a thing well until you are fully intimated with the values it adds to you.
When you know the good praying without ceasing will do to you, you will spend the rest of your life in fervent and consistent prayers.
Praying without season quotes provides you with the necessary things you should know about prayers.
Have you been looking for pray without ceasing quotes to stir up your prayer life? I guarantee you, you'll get sufficient numbers of them here and you will never remain the same.
Read them, digest them and apply them correctly.
1. The life of faith is a life of prayers, faith without prayers is weak. If you want to be strong in faith, prioritize prayer. Much prayer equals strong faith. Weak prayer, weak faith
2. The more God-focused you are, the closer you are to Him and the more of His help you can receive. Prayer is about being God-centered.
3. Conversation with God is not a waste of time but an investment of it. The more you pray, the more investment you have with Him.
4. God doesn't take you seriously until you take prayers very seriously. The seriousness of a believer is determined by His devotion to God.
5. Consecration is not a religious thing, consecration is presenting yourself before the Lord to be at His feet all time.
6. Commitment to God is not revealed in the talk but in the act. Commitment is known by communication.
7. When you cease in prayer, the supply of the Spirit of Christ ceases. To keep everything flowing well, you have to be unceasing in prayer.
8. Effective prayer begins with forgiveness in the heart. If you want to be effective in prayers, then practice forgiveness as a lifestyle.
9. Every creature of God is a creature of pleasure to Him. How you give God pleasure is by unceasing prayer.
10. Praying without ceasing requires diligence and discipline, you cannot be consistent in prayer if you are not disciplined.
11. To continue in prayer is to continue growing. Without prayers, growth is stunted. The supplements required for growth flow through prayer.
12. Access to pray to God is a privilege that shouldn't be taken for granted. It's a precious gift. Make the most of it, it is for your advantage.
13. When you see the ability to pray to God as a precious gift, you will make the most of establishing a relationship with God.
14. Persistence in prayer will always provoke divine intervention, you register yourself for divine helps when you pray.
15. There are angels in charge of your life, you can only bring them into activity when you pray to God who made them. Angels will be at your command as you give pleasure to God in waiting on Him.
16. When you pray, you make your angels go before you and they help you reduce or remove frictions along with your ways.
17. The efficacy of God's word is sure and it is made operative through the ministry of prayers. The word is powerful in the mouth of a prayerful man.
18. To make the journey of life easy for you, you need the operation of the anointing in your life. Through prayers, anointing is activated.
19. When you fellowship with God, the blood of Jesus Christ begins to flow and washes you from all uncleanness.
20. It's the anointing that breaks the yoke, not the wisdom of men. Prayer releases that anointing to break every yoke.
21. You cannot be on the same page with God if you don't communicate with Him on the daily basis. Alignment is a product of the fellowship with the Spirit.
22. The miracles happening in each season will only get to you if only you pray without ceasing. A man who prays without ceasing can never be out of season.
23. Where prayers are scarce, miracles are missed. To be absent in prayer is to be void of miracles. To make miracles normal in your life, be in prayer.
24. The power of God is the same as it has been from the foundation of the world, only those who seek His face will see His power.
25. The hand of God is moved when the name of the Lord is called. Call upon Him, He will answer you and show you great and mighty things you don't know exist.
26. God sent you here on earth, you didn't send yourself. You depend on Him for supplies. Prayer is how you show your dependency on Him.
27. Being in a good talking term with God is very important for your relationship health with Him. Relationship dies where communication is starved.
28. God wants to lead you in the way that you go daily, praying without ceasing is the only way you can get His direction.
29. You have the liberty to say all you can to God, he will not let you down no matter what your needs might be.
30. God is your help, a present help in trouble. You need not fear, just pray. When you talk to Him about your fears, He will make your fears fear you.
Benefits of Praying Without Ceasing Quotes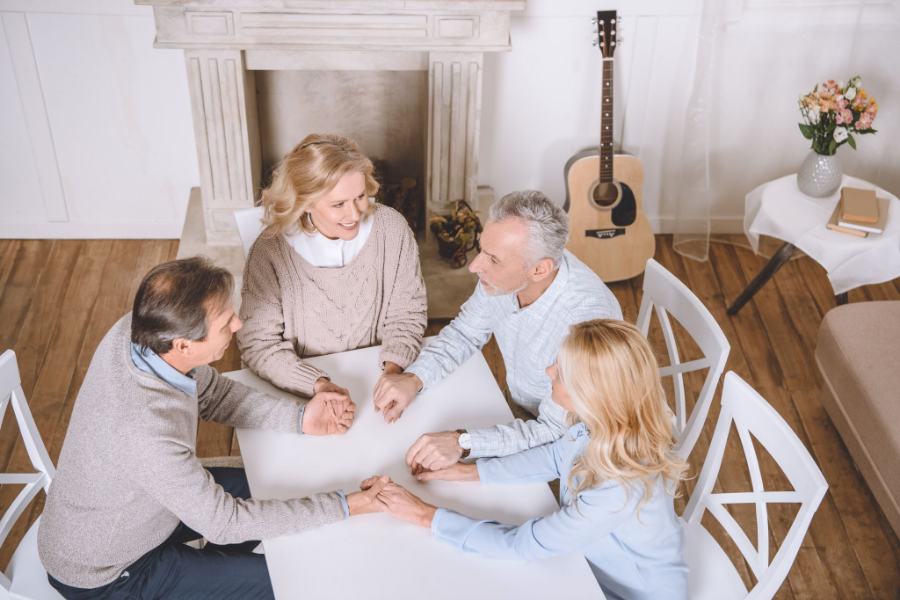 Does prayer have benefits? How does prayer benefit my life? Are you looking for the importance of praying without ceasing? Here you'll find answers in the context of this writing.
The benefits of praying without ceasing quotes will answer your questions. Let me put it to you that every spiritual thing adds benefits to you, there is no wasted service with God. If you are committed to having interaction with Him, it will all be to your benefit.
The benefits of prayers are too large to be fully explored. The truth is that you cannot fully know the benefits of prayers until you start making prayers to God.
Pray without ceasing meaning means to start praying without stoppage and relenting. The meaning of prayer be can best known when you start doing it. I know you will begin to pray after having interactions with these pray without ceasing quotes.
31. The benefits of prayer are known by the practice. It can be explained but it is better experienced. Start praying to partake of His benefits.
32. In prayer, Divine direction is obtained which cannot be gotten elsewhere other than in prayers.
33. You don't get outdated when you pray, God gives you timely updates about things concerning your life as you pray.
34. A man who doesn't pray is prone to wrong decisions. Prayer prevents you from wrong decisions.
35. Worries and anxieties will attempt to dominate your mind as life happens, lifting your cares to God starve them.
36. There is a peace that passes every form of comprehension when you pray. Only God can give true peace.
37. God gets involved in your activities when you make Him your partner by seeking His face. Seeking God's face helps you get His partnership.
38. Prayers produce boldness to confront the challenges of life as they come. Pray your way to boldness until all timidities are all gone.
39. You may have your colleagues gone ahead of you in life which can result in fretting. Knowing God will help you avoid fretting.
40. The righteous shall be bold like a lion" declares the scriptures. Such a level of confidence is a product of intimacy with God.
41. When your mind gets clogged up, and you can't accurately discern the path the Lord wants you to take, prayers sharpen your discernment.
42. The effectual prayer of a righteous man makes tremendous power available. Prayer gives limitless power.
43. When you get distracted about the challenges of life, prayers help you bring your attention back to God.
44. In a time of discouragement when all hope is gone, prayer quickens your hope and restores your ability to be bold again.
45. Doing business with the Lord in prayers makes doors of great opportunities open unto you. There is no closed for a man of great prayers
46. It's difficult to rise higher than your prayer life. When you want to change levels, consider praying more than you have been doing.
47. Formidable relationship is built with God when we pray intensely to Him without ceasing. The depth of your relationship with your heavenly father is up to you.
48. Revelation and understanding of God's love are made available to you when you make prayers the most important thing in your life.
49. Answers are brought to a long time of questions in your heart when you pray constantly about them.
50. Confusion is far from a man who prays without ceasing. You can never be without clarity even on minor issues.
51. Temptations will come your way daily even when you do not invite them. The energy to overcome them is made available in prayers.
52. In the relationship between man and God, there is a conflict of interest. It's only prayers that can bring us in alignment with God's will for our lives.
53. The will of God may not be what you like but prayer can help you accept the divine will for your life even when it's not palatable.
54. Miracles are worked through prayers. A prayer giant will become a miracle worker some days. Prayers birth miracles.
55. The presence of the Holy Spirit is activated in your life and all you do, through your fellowship with Him
56. It's in God's expectations over your life to grow to become like Jesus. Prayers help you become like Him.
57. Worldly things will attempt to engulf your soul, it's fellowship with God that can help you fix on gaze on Him.
58. Appearance before the throne of Grace makes mercy available to you and grace to find help in the time of need.
59. You get charged for spiritual exploits when you pray fervently in the spirit. Power is always at the disposal of a prayerful man.
60. The gaps between God and man get breached when we lead a life of prayers. Prayer is vacuum-filler
61. Your inner man is renewed as you look on the face of the Lord. Newness is guaranteed for anyone who prays.
62. The government of Christ and the Holy Spirit is established in your heart and your life when you pray.
63. The word of God cannot benefit you if you have not mixed it with faith in your heart through prayers.
64. Anything you commit into the hand of God is saved and secured with Him. Divine security is all yours when you pray.
65. Your family, business, loved ones, and friends come under divine covering as you lift them before God.
66. Nothing moves mountains and dissolves challenges like the ministry of intercession. As you intercede, the Lord attends to your matters.
67. The hand of the is not shortened that He can save, His ears are not deaf that He cannot hear. You gain God's attention through prayers.
68. If you want to be benefitted from prayers, then begin to pray from now. Your future is assured as you practice praying as a lifestyle.
Unceasing Prayer in The Spirit Quotes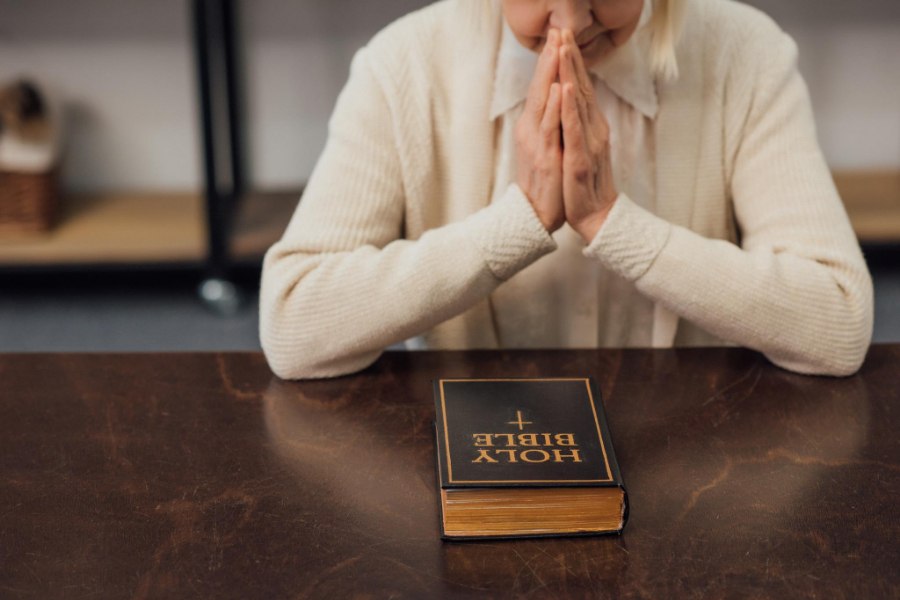 Prayer is a spiritual transaction with God, it's not a fleshly thing. It takes anyone who minds the things of the Spirit to sustain this lifestyle of prayers. It's good to pray in our earthly languages but praying in the spirit is far better.
Unceasing prayer in the spirit quotes intimate you with the inexhaustible benefits of praying in the Holy ghost. If you do this perpetually, your life can never remain the same.
69. To pray in the spirit means to pray in other tongues as we saw the early apostles did when the spirit came upon them. The same ability is made available to you today.
70. As much as you want to pray in your earthly languages, also pray in the Spirit by speaking with other tongues. Pray without ceasing quotes are all about praying in spirit.
71. Praying in the spirit grants a believer an advantage to speak to God directly. This is how to communicate with God effectively.
72. Deep things that cannot be communicated through other ways are being communicated when you pray in the Spirit.
73. If you are weak and tired of life and you don't know what to do to come up, stir yourself in the Holy Ghost and you will see yourself strengthened.
74. Praying in the spirit takes you from where you are and takes you to your future to fix beautiful things right there for you.
75. Strengthening yourself in the Lord like David is the best way to shield yourself from the disappointment you could get from depending on other people. You can strengthen yourself by praying in the spirit.
76. Internal capacity is built to do the impossible as you have a deep interaction with the spirit of prayers.
77. Your heavenly Father desires you to experience internal transformation which praying in the spirit affords you.
78. Tongue is physical proof that Christ has been truly enthroned. As you engage in it, you establish His Lordship over your life and society.
79. The supernatural language through which a saint can talk to God without making a third party know what he's saying to Him is praying in the spirit.
80. Jesus says and I paraphrase, "if you believe in Him, you will speak in new tongues". This is a clear sign of faith in Christ.
81. Deep things exist in God that we need to partner with praying in the Spirit to gain access to them and make them useful for our benefits.
82. The power to keep our tongues under control and the flesh under denials is release when exercising ourselves in other tongues.
83. In the community of believers, everyone is relevant and is meant to be of encouragement to one another as they pray together in other tongues.
84. The perfect way to pray is to pray in the spirit. Spiritual things are best done spiritually.
85. You may pray in your earthly language amiss but you can never pray in tongues amiss. Asking for things in alignment with the will of God is made possible through prayers.
86. People you don't know are benefited from your prayer if you do it fervently in the spirit. Intercession is the attitude of the Spirit.
87. Where your normal language cannot get, your spirit can travel. You cover amazing distance praying in the spirit.
88. Your inner man is built and fortified for a life of conquest as you acquaint yourself with this exercise of waiting on the Lord.
89. The best way to pray when you don't know what to pray is to pray in the holy ghost. If you do it long enough, you will get lifted.
90. Internal refreshments and inward peace will always accompany every practitioner of prayer in the spirit.
Bible Verse Pray Without Ceasing Quotes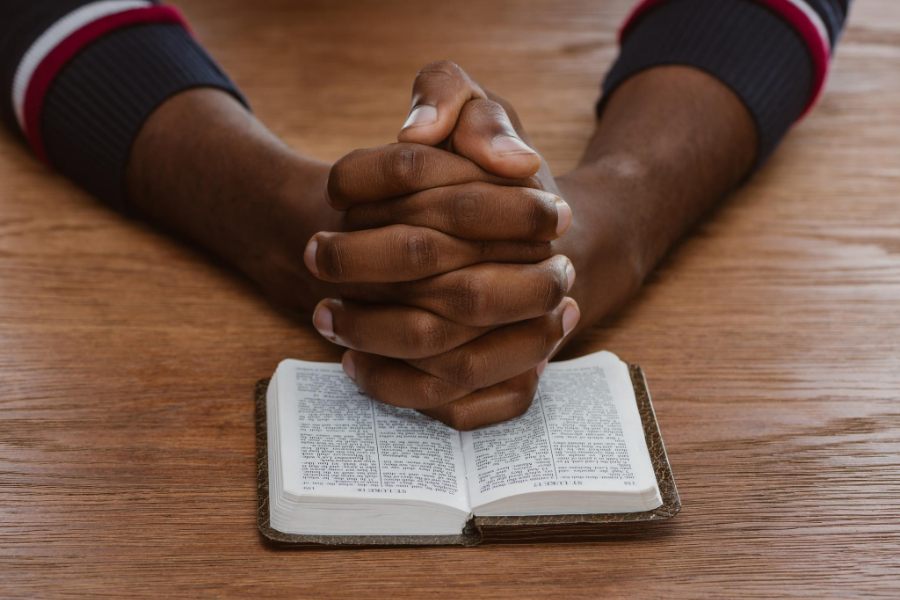 Are you looking for what verse talks about praying without ceasing or what bible verse says to pray without ceasing? Countless scriptures have given us sufficient information about praying without ceasing among which I will share some with you.
Everyone who has walked with God in the scriptures had a fervent prayer life that put their lives on perpetual advantages before the Lord.
Pray without ceasing quotes are the commandments of the scriptures which when obeyed, the blessings that accompany an obedient life, follow.
Below powerful bible verse pray without ceasing quotes all for you. Meditate on these scriptures and they will influence you positively to pray.
91. "Praying always with all prayer and supplication in the Spirit, being watchful to this end with all perseverance and supplication for all the saints" (Ephesians 6:18).
92. "Pray without ceasing" (1Thessalonians 5:17).
93. "Elijah was a man with a nature like ours, and he prayed earnestly that it would not rain, and it did not rain on the land for three years and six months. And he prayed again, and the heaven gave rain, and the earth produced its fruit" (James 5:17-18).
94. "Peter, therefore, was kept in prison: but prayer was made without ceasing of the church unto God for him". (Acts 12:5).
95. "And being in an agony he prayed more earnestly: and his sweat was as it were great drops of blood falling to the ground" (Luke 22:44).
96. "Watch and pray, that ye enter not into temptation: the spirit indeed is willing, but the flesh is weak" (Matthew 26:41).
97. "Confess your faults one to another, and pray one for another, that ye may be healed. The effectual fervent prayer of a righteous man availeth much" (James 5:16).
98. "But you, beloved, building yourselves up on your most holy faith, praying in the Holy Spirit" (Jude 1:20).
99. "Be anxious for nothing, but in everything by prayer and supplication, with thanksgiving, let your requests be made known to God; and the peace of God, which surpasses all understanding, will guard your hearts and minds through Christ Jesus" ( Philippians 4:6-7).
100. Let us therefore come boldly unto the throne of grace, that we may obtain mercy, and find grace to help in time of need. Hebrews 4:16
In summary, You keep the heavens opened upon you as you make a deliberate decision to live a life of prayer. As you pattern your life with pray without ceasing quotes as you have them on this page, nothing shall be lacking in your life.
To show that you care about your family, friends, and loved ones, you need to share with them. Sharing is the true definition of caring. Kindly leave a comment and also share it on your social media handles.