You found yourself on this page because you want to check out wedding countdown ideas to advise your friend who is getting married soon on how to keep the sparks blooming before they finally walk down the aisle or perhaps you are the groom or the bride to be who really wants to make your wedding countdown ideas unique with your fiancé or fiancée.
Here's the good news, I have drafted seven special ways of creating wedding countdown ideas with images for seven days plus other messages to keep the day going. Trust me, I assure you of the unforgettable wedding countdown experience and happiness as you spice up each day to your wedding by sharing with your soulmate.
Below you will find a beautiful collection of inspirational wedding countdown ideas for the soon-to-be-married couple.
Wedding Countdown in Days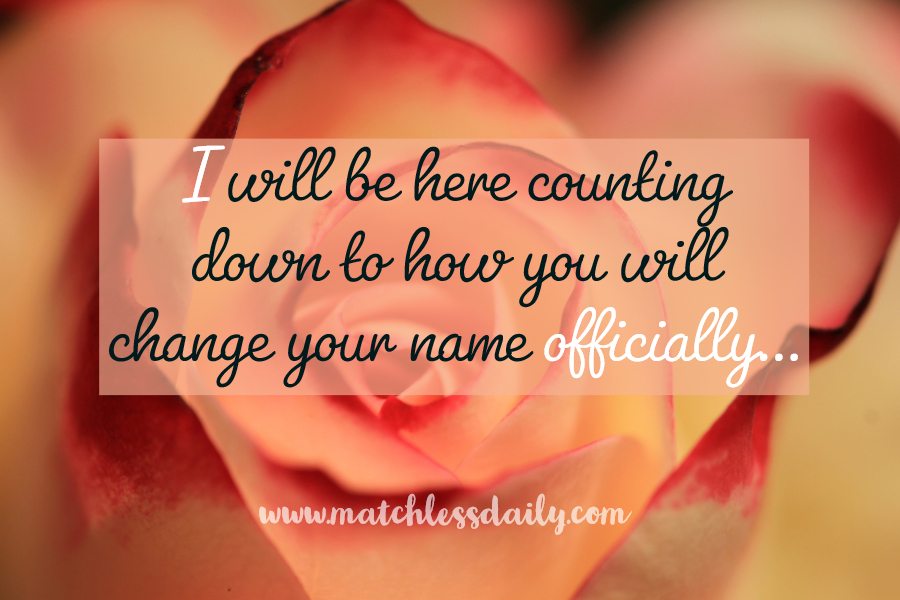 So, it's finally few days to that big day! You don't have to be too occupied with the wedding preparations and forget to enjoy the moment before the D-day. Let's help you out with some wedding countdown ideas to engross you and make the wedding countdown in days an interesting one.
Read the list below and make the most of the your wedding countdown in days.
1. Take a trip away to someplace special
Taking a trip to somewhere cool and classic with a beautiful ambiance isn't bad to spend your much-deserved romantic time out before finally walking down the aisle with your lover; from elegant exotic places to beautiful beaches and budget-friendly places, simply surprise your man or woman with a ticket and bring out the unexpected happiness.
Trust me, your trip can never get bored because you are with the most precious person in your life and that I believe will really make the two of you bond pretty well with lasting memories to cherish for life. Make a reservation for the best suite and the best food which you know you both love, swim together, eat together, walk out together, make every minute unique, talk heartily about every necessary thing.
Please wait a minute! Apart from constantly publishing meaningful content here as the owner of this blog, I am also a fast-rising artiste who need your support by simply subscribing to my YouTube channel. Thank you so much.
And, of course, if you know you can't afford expensive treats to such places, you can travel within your country to any special place to spend time together. You may also consider going for a picnic in places like the beach, resort area, beautiful garden, etc.
2. Buying special gifts
Special gifts make people feel special, now that you are getting married soon, bring a warm smile on the face of your partner by buying special gifts which would definitely be remarkable; you can carry out your research on what is the most pressing need for that period and buy it and send the gift(s) with special heartfelt notes with words promising your soulmate how the journey with you in the next phase would be interesting with them.
To keep the bubble up there and bring a smile on someone's face isn't so expensive, it isn't about cost but making someone special to you. Also, you might be a third party who simply wants to make a friend feel special before the wedding day, you can buy of this wedding countdown idea too of buying special gifts which are symbolic to how and what you wish for them which is happiness in marriage.
3. Spend special time with your friends
A mini party at this time isn't bad actually but it will help you to ease the tension of the events of the big day, invite friends over (you can invite your fiancé or fiancée) if you feel there is a need to.
Catching fun before one's wedding day is very vital because after the wedding day, we start a new phase and we face another business which might not encourage fun as of when we were single or unmarried.
For heaven sake is your wedding countdown, do the most amazing things ever but don't let your guard down only invite people that will lift your spirit.
on the flip side, If you notice your friend is too engrossed with the anxiety of the big day and he or she is spending every minute talking about the big day, you need to come to her rescue by organizing a mini party, just to carry away the thought of the big day and to allow her escape too much stress.
4. Resting at this point is important
Happiness can let you lose sight of sleep without you realizing it, anxiety brings about sleeplessness. And these two cannot be avoided before the wedding day, you just realize you are too happy and so anxious about your wedding day; it's a normal thing but in all, but then, you need rest or you need to see to it that your partner rests.
At this point, booking a hotel far away from home for yourself or your loved ones will be a good idea, so you can escape from disturbances. Keep your phone off, and, of course, you must have sent messages to the right places informing them you need a whole day or two to yourself, so people wouldn't be worried. This time away would help you to think and make you more relaxed, calm and healthy.
As a friend of the soon-to-be-married couple you can book an hotel for your friend to rest, because she might have lost count of when last she rested, you can just give this surprise package by getting a reservation for her at a nice hotel and encouraging her to stay off her phones simply to eat and rest. After the big day, she would remember and will be so glad you are her friend.
Also Read: Do not fall in love with someone until you can honestly Answer These 5 Questions
Wedding Countdown for Facebook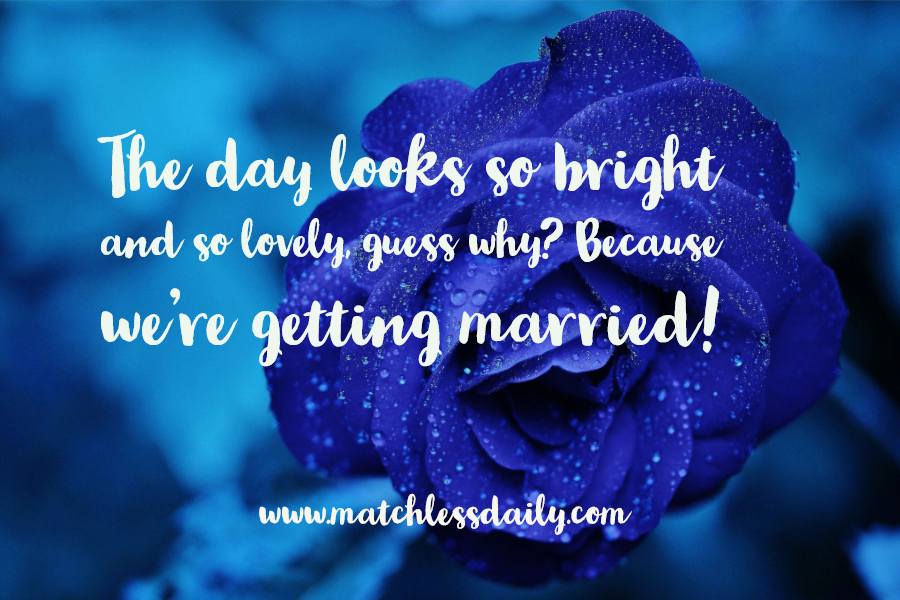 Awesome wedding countdown ideas as written here for you would give you a captivating update for your wedding countdown for Facebook.
Wedding countdown ideas are the best ways to countdown to wedding day. Hence, take ideas from this excellent list of wedding countdown for Facebook to add the extra spark you need for your special ahead.
5. Use your social media

One of the beautiful ideas is to check out for [wedding countdown app available on Facebook].
All you need to do is type in your details, the wedding date, and the venue so that all of your friends, acquaintances, and families on Facebook can be a part of the anticipation for your big day.
Countdown Ideas for Event
6. Check event list and evaluate
Little advice on how to be abreast of the coming day's event goes a long way to curb all unforeseen issues that may arise. Hence, countdown ideas for event gets the job done on your to-do-list as you approach the big day. More importantly, to have a robust wedding without hitch you must be sure you constantly check your event and evaluate it from time to time with your wedding planner.
This is paramount so you won't forget anything you have planned to do on your wedding day, going through the list is a very good idea. Put a call through to the right channels to know how well they are set for your day is very important; so they won't disappoint you. And more so, as a friend to the bride or groom, staying with your friend and helping to check out every list of the event will be an awesome idea too, this will help subside stress and anxiety.
Wedding Countdown Status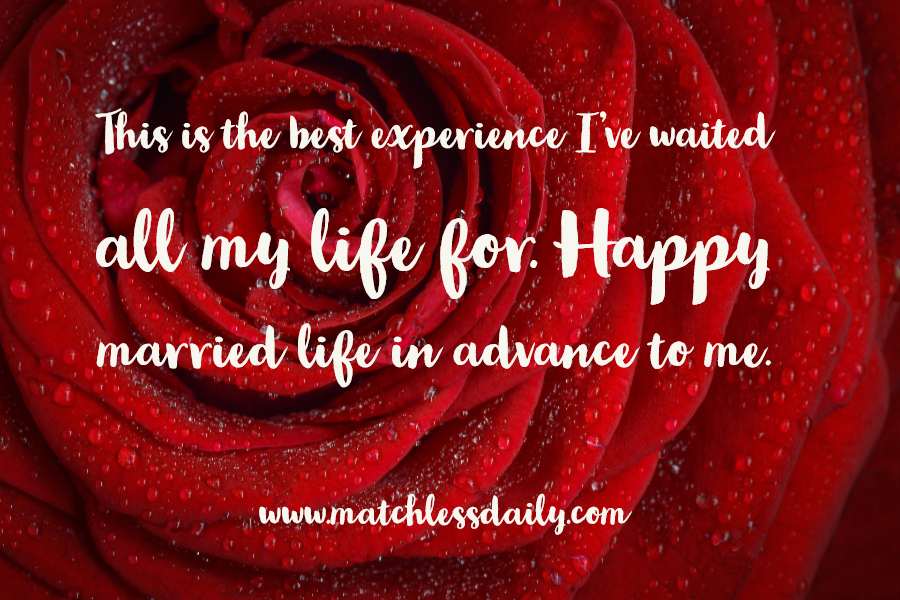 7. Wedding countdown ideas messages
Messages could flow in from every corner prior to the wedding day from the two people involved or you can also decide to share this special wedding countdown status with your friend who is getting married soon. They will really appreciate wedding countdown status on your WhatsApp, Facebook, Instagram, etc. Therefore, just pick from these wedding countdown statuses to boost your wedding countdown ideas.
1. Dear friend, it's few days to your wedding and I'm so happy for you. I wish you a very successful and fun-filled married life. I pray you find grace to keep loving each other forever.
2. The day is closer than you can imagine and every minute preaches its closeness! In few days, you'll experience one of the glorious days of your life and the mystery of two becoming one will be dawn on you. What an achievement, my dear friend.
3. Marriage is an affair of human lives that strives on respect and love. I wish you a long life of love and respect. May your home be filled with everlasting joy and laughter.
4. The highest level of happiness on earth is walking down the aisle with you. I promise to cherish and love you all my life. The day seems closer than ever!
5. As people say "It's so easy to fall in love " but it's more convenient loving the right person; finding someone like you is the easiest and I feel so fulfilled.
6. I promise you all of me forever, you've gained all of me and all my heart and thought is fixed on you. Darling! It's just a few more days to go.
7. Saying I DO a few days from now will be the greatest moment of my life. I can't wait! Just got hitched for life!
8. Loving you is an endless adventure and I can't wait to walk the aisle with you and be yours forever.
9. The world can change and the tide can tell the different tale but my vow for you tomorrow will forever remain and nothing will change it.
10. I have never been so sure of myself in all my decisions but I am so full of certainty at this decision of mine to stay with you forever and I promise to stay true in the new era that's kicking off soon! Happy married us in advance.
11. I'm grateful for all the period of our courtship but I'm super grateful for what lies ahead of us; I love you passionately.
12. Wow! I am getting married soon! Yes, it's the best thing I am anxious about and I'm happy!
13. For all the wonderful feelings and eventful time my love, I'm so in immensely grateful and I'm expectant of the sweet romantic journey ahead with you!
14. Yeah! I am more excited because It's just a day to go. I'm going to have the best experience of my life with you "the love of my life". I just can't wait to hold you in my arms.
15. Yes, it's 7 days to my big day! I love the number 7 more because is highly spiritual, greatly associated with inner wisdom, and a deep inward knowing. I wish myself a happy married life in advance.
16. Only God's everlasting grace and mercy have brought us this far. Happy married life in advance to us my love.
17. I'll always be grateful for our lives, for family and friends. It's just 5-days to our wedding and I'm very elated.
18. Forever to be in your tender love, forever to rest in your chest and arms with unending kisses and romantic hugs. I am loving you forever, my honey bunch. Here's my forever love song for you.
19. We made a promise to each other to stay together in all situations and that promise has brought us thus far. Wow! I can't believe it's 4-days already to our wedding.
20. I've decided to spend the rest of my life with you. Sincerely, I wish it could start even now; cos I can't think of any other days without you close to me, my dear treasure.
21. How I long to rest in your warm arms wrapped around me as our best days on earth are about to begin. Thinking of this gives me a sensational feeling.
22. The time is preaching to us and it's a new beginning for us. Everything changes after marriage to some but for us on this day I promising you my ever living unconditional love. Let the countdown begin!
23. I am counted to be truly blessed; the beautiful thought of the most perfect man and the best loving and amazing kids in the world and knowing that God created them just for me brings extreme gladness as I countdown to our big day. Thank You, Lord.
24 Every day of this season looks so bright and so lovely, Guess why? Because two special people are getting married a few days from now. I am so happy for you, my friends.
25 It's now 3-days reaching another milestone that you'll live to think about for life. Let the celebration begin!
26 Checking through the calendar, my heart skipped because D-day is almost here. The day I will forget about single life and pick up a new responsibility with you.
27 Wisdom and understanding will be readily available for us as we tie the knot, my love. Congratulations to us! Thank you for loving me to take this decision of staying with me forever.
28. Our wedding is distinctly different from others who feel a wedding is just a day; to me, it's a reflection of greater days of everlasting happiness and joy without blemish. Happy conjugal bliss in advance to us my love.
29. It doesn't really matter where two people meet, the most important thing is if the two people have come to love each other in a special way. My love, I am connected to you.
30. My darling, you've let me into your heart and make me feel so happy within. it's cool knowing I'm the one dwelling in your heart. The beginning of happily ever after is now. Congratulation to us.
31. I can hear my heart singing "this journey is for a lifetime." I love you, baby. Let's do this!
If you find these wedding countdown Ideas useful and lovely, kindly share it with your friends on Facebook, Twitter, and other social media. Thank You for Doing so.