Sometimes, we love to express ourselves with words, especially to our women. Don't walk too far, here are some breathtaking love poems for her, for a stronger and more romantic relationship.
It is not too much if you decide to walk her through the adventure of your thoughts as she reads through your poems as an expression of your love and care for her.
Don't give it doubt, just put it to the test as you see her lost in her thought for you, you'd enthrall her, and seamlessly succeed in blowing her mind away.
These poems for her from the heart will make her feel special, and appreciated, express the realness of your love for her, and make her feel like your queen that she is always with these deep emotional love poems.
When she reads it, it'll always be etched in her heart, she will never forget the day her breath was taken by the wonderful words her lover writes to her. Lay your hands on any of these poems for her and make your affection settle freely in her heart.
Deep Love Poems for Her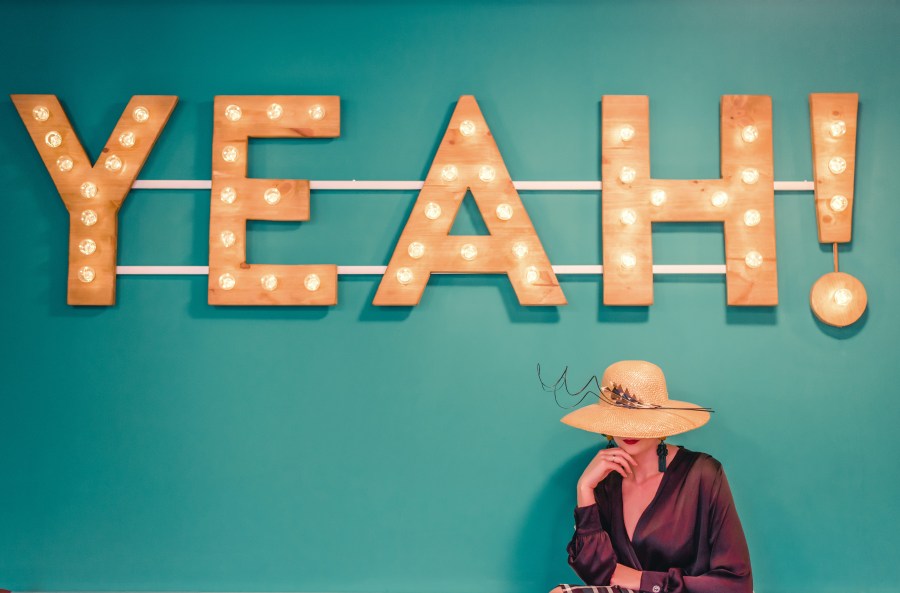 Poems for her should be deep, deep things don't lie on the surface of the earth, we dig for them, and sometimes we search and search, but you don't need to search around again, here are some deep love poems for her, deep enough to last forever in her heart as you express how deep your love and feelings are for her.
1. Amid crowded beauties
There I found yours so special
Standing out amidst others
With an open heart
A heart where love abode
Where the stream of love flows freely
Where I swim, where I drink and where I lie
2. Love is surely rare to find
But that is because men haven't found you
Finding you is finding love
A thought without you is so empty
Because you are just love in yourself
Something purer than gold is you
Something clearer than crystal is you
More love I've got for you
3. People claim to find love but I think I found you
They claim to have love but I think I have you
They claim to see love but all I see is you
You have succeeded in drilling a well in my heart
So deep that I cannot see the end
From it, your love pumps out and never goes dry
My love for you has no limit
As it grows stronger day by day
4. Your kind of person is rare
Your simplicity is just the crown that makes you mine
Your generous hands bring more smiles to my face.
Holding love as a gift each time your stretch it out
Only words of love can describe you when words are lost
Love you more dear.
5. Smiles on my face when I glance at you
Chords strike in my ears when I hear your voice
Others thought it was madness
But to me, it is an expression of love
And if it makes me mad
I would be glad to be a mad lover
Dancing around with you in love
Singing aloud all along.
6. Some see love in the air
But I found it right here
Where I stand with you alone
Holding you tight just to make a tone
A tone of love
Sweet to the ears,
Nice in our mouth
Love is the song
A perfect song for the moment.
7. Let wealth stand and wait
Let riches hang somewhere
Until love ask them to come
They all mean nothing to me
Let your love be the leader
Let this same love usher them in
In your love there are riches
The lips of your love are a wealth
Worthy to have at home.
8. When the wind blows around
And storm also arise when I needed to swim
Let you be the fins right beside my arms
If love is what I need to live
Let me see you standing next to me, holding fast my hands.
You are love in yourself.
9. Standing in a long distance
Looking in all directions
I find something to keep me focus
Putting my eyes sticky to you
Putting my head in a place
A place where love abides from any distance
Love you at any length.
Breathtaking Love Poems for Her to Make Her Feel Loved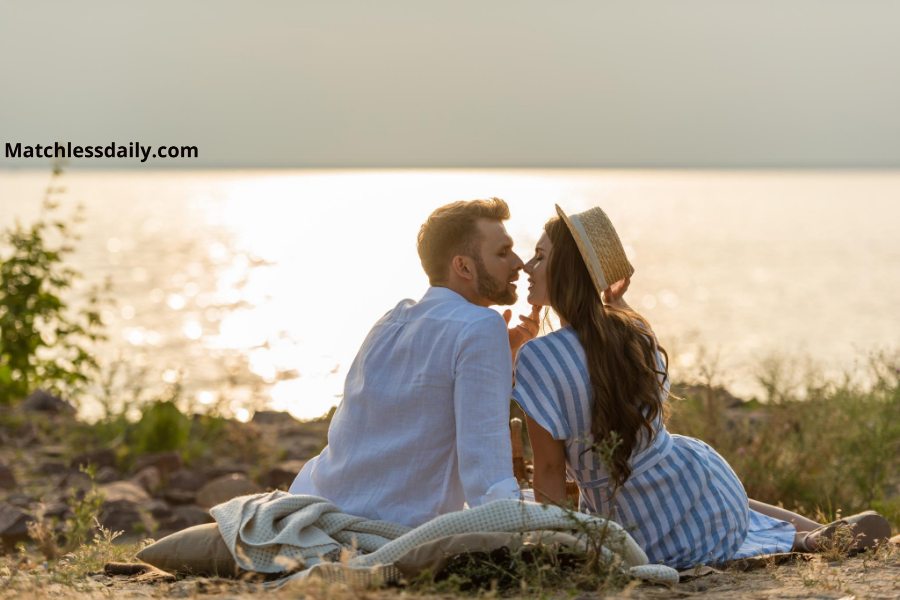 The reality of life not only lies in the way we show our affection to our partners but the way we communicate it even when is not verbalized.
Love Messages makes her feel loved and will undoubtedly send your deep-seated feelings to her in verses and lines. So why not dive in below and pick choice words to convey your love to her?
10. Hold my hands and let us dance
Closing up the wide gap distance
Love is the tune of our music
Love is the beat to our song
Love is the pillar of our stage
Love is the sole of our shoes
Love is all we smell all around
11. Tell me the sweet language of love, if not yours
Tell me the path of love if not your path
Cool at night like the moon
Warm in the morning like a rising sun
A cloth when days go cold
Snow when the days are hot
All this is all about your love
I mean, all this is about you.
12. A house of gold is beautiful
But worthless when compared to you
A house of precious stones is adorable
But your love is worth much more
Let your love leads in the desert
That I may drink from the Oasis
Let your love leads in the storm
For your love storm is peace to me
Love you now and forever.
Love Poems That Will Make Her Melt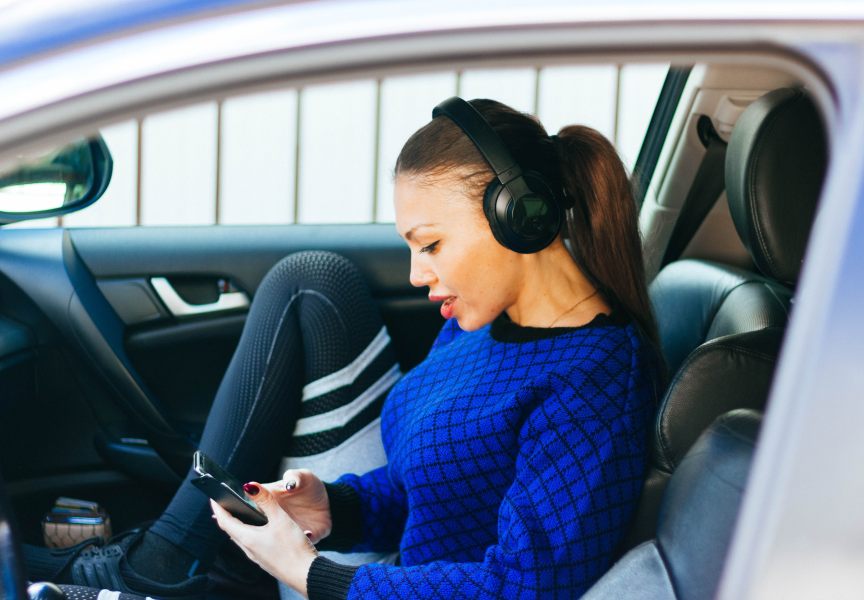 Love-dovey messages that will heat so nice to her heart; truly butter melt in sun, ice also melts in sun, and many other things we can point to, but do you want to see your lady melt in awe-inspiring poems? This time not from the heat of the sun but with the words of your mouth, here are some love poems to make her melt.
13. Do people talk about love around you?
Do they compare good things with love?
Definitely, all that they are saying about you
You are the real definition of love
With love you feed me
In love you care for me
In this same love, I find my home.
14. If all needs are met
And nothing seems missing
It is a sign that you are present
Your absence makes nothing perfect
But with you all things I need set themselves in place
Nothing did this to me but love
Nothing hits me hard but your love
15. Many are the waters in the ocean
Flowing from different seas
Bringing the good of different lands
So is your love for me
You caused my life to flourish
Making my coast what others cherish
Love you with heart.
16. Winds of love blowing so strong
Rivers of love moving so calm
What I treasure is having you
What a costly gift love gave to me
A little love here, a little love there
Makes love available everywhere I go
Make me feel you the more day by day.
17. Morning, day and night speak about a day
Care, smiles, and beauty speak about your love
Hearing your voice brings hope of joy
Gives me the courage to live the day after the next
My words might fail to comment on you
But your love never fails to put a smile on my face
Love you more and more
18. Rubies might be expensive
But your love is without a price
Priceless because of it is worth
You give care as you own it
You send sweet words like your maids
You never go out of compassion
Your lovely lips never run dry
Love you, dear
19. If love reign
Then you are the queen of my kingdom
Sitting next to me before the council
Speaking wisdom right to my ear
Making words available for me to speak
Your love has brought me to my knees
This same love raises me up on my feet
Love you with no condition.
20. To the loved one that makes up my smile
To the beautiful lady that flashes the eyes of the sun
You have made me understand what it is to be loved
You have brought me out of my doubt
Which makes me think I can never find love
Your humble head is the key to my heart
Love you more with my heart.
21. Your steps are like that of a life map
Leading to a house of treasures
You painted my sky with Love
When the sun and moon fade away
You caused love to rain even when the sky seal up
Your words are like lamps
Illuminating my path at night.
22. That which glows in your eyes is all I see
My heart beats fast when you are near
Beat faster when you are closer
You gave me your arm to lean on
Your laps to rest on
And your love to sleep on
Chaining my heart down
23. If beauty is love
Then love is common
If wealth is love
Only the rich would love
If fame is love
Only the noble would find it
None of these is love
But you are the embodiment of love
Driving my heart to a peaceful land
24. Love has led me this far
Holding my hands firm to her side
Cares have I received so far
Calming my heart from all fears
Telling me the definition of love
When looking at yourself
25. Can't really say when we got here
But since it is with you by my side
We can boldly take thousands of steps
Treated my heart with care
Cherish my hands with wealth
The wealth of love
The riches of love
Can appreciate you enough
But all I do, let me do in love
26. The Heart of man is deep
Yours is deep with love
Filling it up to your mouth
That at every opening it is a moment of love
Love rain in the desert
Love ground to build on
Filling the air all up with love
Where nose catches love breathe
27. What money cannot buy
This I have in you
What seems to have taken some to death
I find easily with life
A life of love
Making me live in love
Love reigns on your coast
Love dwells in your home.
28. Love is good with the right heart
Love is calm with the perfect mind
I find love in you
We are right to move together
I find love in you
We have a perfect matching mind together
We blow love all around
All because you have it in excess
Love you more dear.
29. The beauty of a moment is precious at a glance
But true love is precious with what you have shown
Your love has given meaning to my words
So strong not to be broken
A pool of love you brought to me
Flowing out from your heart to mine
Your eyes blink reminding me of your smiles
Love you and I will always do.
30. A personal view of love
Made me lose view of other things
What matters is you
When I go some miles away
Your love calls me back
When I wonder in ignorance
All I got was a response from love
Restoring me back to my right sense
Love you more than you imagine
Love Poem for Girlfriend from the Heart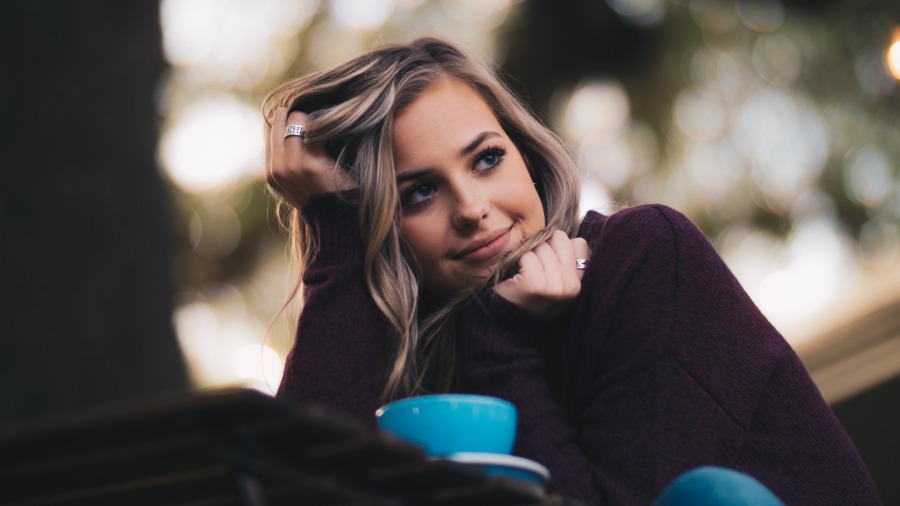 Nothing sounds good than a love Poem for girlfriend from the heart, they need to be appreciated and celebrated, since they hold a special place in our hearts, express your love with these cute words of love for her. Make her feel special and let her feel the love in your heart.
31. Looking forward to seeing that fateful day
that I will finally make you mine
That I will hold your hands on the altar
That I will make those sacred vows
And make from my heart joyful shouts
Those moments have I dreamt of
And stay with, till we wear off
32. I've found the one whom I love
I've met so many out there
And none have my heart nodded to
But the day I saw you like a mere
My heart limped and thumped too
33. If I ever have some last words to say
I would only choose to say three
If I ever have the last place to stay
I would only choose your heart
Cos' I know I would live on
And those three words will I never give up on
34. You are to me a gift of life
the greatest one I've ever received
Into the pool of love I dive
In the mirror of affection I look
Cos' I see a reflection of you in it
35. I love you today and every other day
even till death do us part
Not even life can break our path
Those words ring in my heart
Deep down in my heart, I say
36. There are moments I wish never to stop
those moments I sleep with your lips on mine
Those times I hug and hold you tight
Those times I stay with you and dine
I cherish them all and promise never to drop them,
This strong feeling that forever burn
37. Neither can distance hold me away
Cos' wherever I am, there you are
Nor does beauty lead me astray
Oh, beauty! That's what you are
No wonder I see no other
Cos' I have you all over
38. I've become nothing without you
you've always been a part of me
Cos' you hold what belongs to me
A loving heart of mine with thee
Forever in you and endlessly making its beat
39. Who else was there
when I needed a listening ear
Who else could bear
All the pains that brought fear
Who else looks at me with a smile
When I say the words "my dear"
40. The beginning of a new life for me
was when you said the words "I love you"
When you adorn my lips with kisses
When you held on to my heart for me
A better life have you shown to me
A better life than that I've ever wanted
41. There are thousands of places on earth
why would I ever go there
I've seen a better place to be
A world specially made for me
A world in which I tread
A heart in which I forever live
42. If loving you this way becomes a crime
I choose to forever be wanted
To be held in the custody of your love
To be locked in the prison of your heart
That's the best way ever to be
Way better than the way it seems
43. Ask me that which I've best been given
and I will show her to you and her love even
Tell me that, which I've done best
And I will tell you how I've cherished her to the best
Show me that memory that forever rings
And I will show you how it will be when we exchange rings
44. I never hesitated to tell you how I feel
Cos' I know what loss it would bring
Not even a loss can I redeem
Like an exile is to a king
That fear caught my heart
And I decided to make you forever mine
45. Your love to me is like a water
you can't but always need it
Hatred to it, makes you suffer
Abstain from it, and forget the laughter
Embrace it again and feel joy after
I choose to forever love you till in pit
46. I've got every reason to smile
in you, I feel the joy
I've got every season to wine
With you, I count years
But I've got only one reason to love
And that is you and you alone
47. One day, I'll be with you as a family
then I'll sing a solemn melody
That day I will start with you a new life
That very moment I'll call you my wife
The day we will forever have the same kindred
One day you will be the mother of our children
48. That special moment with your soulmate
those moments you wish never to leave
Times you rub hearts together
Telling it to see its extension
Or Better put its other half
Those moments grow till we grow grey
49. I've been infected with your love
No antidote is perfect for this
Even if there is one,
I prefer to be laid in the bed of love
Covered with a blanket of love
Injected with more love
Because you are the person I love
50. What else would I have treasured
If not your love which can't be measured
That fills my heart always with pleasure
Made me lost in the moment of yore
Those moments we make love in a gesture
In a garden full of green pasture
That will I always cherish
Never will I let them perish.
Poems to Make Her Feel Special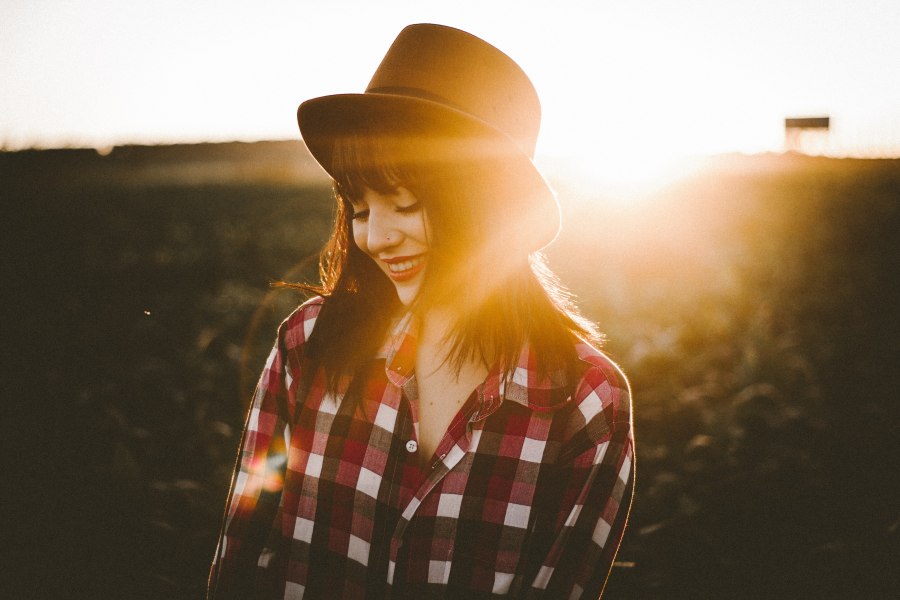 It is one thing to be a lady, it is another thing to be a special lady, make your woman smile with these sweet lines for her as it makes the love of your life feel so special indeed.
Making her lost for words by using any of these cool lines. Below are poems to make her feel special a sure way to sweep her off her feet.
51. I wish you knew, how my heart melts
The very first day I saw you
I wish you noticed how I felt
When I first thought of you
All I wanted was to be with you
Cos' I know my future is bright with you
52. Mere looking at your eyes gets me thrilled
Your charming smiles engrosses me
You are all my world has been waiting for
Just like an incomplete puzzle
But now set in place perfectly
Girl, you really complete me
53. My future is certainly bright
Because I've seen a light
That shines into my life
Making all certainly clear
Radiating all in its content
That is you, my dearly beloved
54. Through the storms and turbulence
It was always you by my side
Through the times I was pained
You gave me a shoulder to cry on
And those times I needed words
You've given me the best I could hear
Forever in my heart will I cherish you
55. Oh, in the large, wide ocean
You've been to me, a ship
The one that carries us on
Till oceans turn to drip
What else do I need to desire
Cos' I have you to admire
56. I am here to stay forever
And never to look back yonder
But lay my focus on you
And love you like I never would
Hold you tight with all I could
And be to you a man I should be
57. This fear once grabbed my heart
The fear of losing you
Cos' I know I wouldn't find,
Anyone in the world like you
A gem is worthless to me
Not that it has no value
But I have someone,
Who is better off than it
58. Out of the wind, comes air
Which makes it blow like a flare
Out of the sun, comes light
Which shines brightly to the sight
Out of nature, comes beauty
Making all-around glittery
Out of the beauty comes you
Making you look always new
59. People do run after fame
Some cling to get a name
Yeah, the flesh wants nice things
Especially that which is so rare
But heartthrobs at the sight of you
Cos you are indeed a rare gem
60. A diamond isn't worth comparing
Any rich folks possess that
Some have it as a ring
While some have it all stored up
But their riches can't stand mine
Cos' I have you in possession
61. What eyes will dare ignore you
Amazement catches those that behold,
Your beauty that is ever glowing
And not all eyes can withhold
That which glitters from you
Making you forever mind-blowing
62. Every morning I wake up,
I notice I've been with someone special
You've made your world so perfect
Like it has been done by an architect
Amazement lies in your eyes for me
63. Measureless is your happiness
Oh, this makes me call you "a royal Highness"
The royalty in you can't be expressed with words
Of course, You are a queen cos you rule your world.
In this world have I found myself
All in order to meet you and be loved by you.
64. All of my days, I've wanted a good life
But all that stopped when I met you
Not that I forgot what I wanted
But I know I've achieved it
Cos' in you I've got a new life
Not only new but an eternal one
65. All words can never express
That which you are worth
Words will just be wasted
But never reach where they ought
Deep down in my heart
I know what to express
But never found those suitable words
To express that which is in my heart
66. Your face is all I seek
A stare at it is enough for a lifetime
To gaze is all I wish
Just a glance will make my heart drown
Not in any other thing
But in your love, that forever obsesses me
67. Having you here is all I want
Just a second you were gone
It felt like I've long last seen you
I even miss you when I'm with you
Cos' I don't want to take my eyes off you
And together watch our love burn
68. In you, I've found a solace
A heart I call my place
A perfect domain for me
A place where I would forever be
It all occurred to me in a dream
When I found you to be mine
When I was chosen out of numerous beings
When you told me all in a line,
Those three words forever make me smile
69. If all I ever and will ever have is you
I'll thank my lucky stars
Cos', not just a person can have you
Then, that would have made me "not just"
You are the best present I've received
The best one I will ever get from Nature
70. Oh your beauty mesmerizes me
What eyes dare ignore thee
An imputed arcane into you
An obscure gem,
Not in any other have I seen
What you possess
Not anyone can access
Your beauty has none of its kind
You own it all in you in a queue.
71. You are my sunshine, my only sunshine.
You make me happy when the skies are grey.
You'll never know dear how much I love you,
So please don't take my sunshine away!
72. I'm gonna tell you how much I want you,
how much I need you,
I'm gonna tell ya right now baby I love you,
The world awaits our love story.
73. I found someone to walk with me through life's journey,
Someone who'll stand beside me as we grow old;
Someone who'll be there with a smile when times are hard,
And nothing seems right; Someone who understands and loves me,
74. You are my heart, my soul, and my life.
Without you in my life, I would be nothing.
I love you from the bottom of my heart and soul!
75. When I look into your eyes and see your smile,
It makes me realize how lucky I am to have found someone like you
Who loves me for who I am inside and out
You mean everything to me!
76. I don't need fancy things or expensive gifts,
To show how much I love you because all I need is your presence in my life;
It gives me enough happiness to last a lifetime!
77. I love you, my darling girl.
I love you, my beautiful wife.
I love you, sweetheart of my life.
I love you, my heart and soul.
I love you more than I can tell.
78. I love you so much that it hurts me sometimes,
But I can't stop myself from loving you even more than that.
I would walk in my garden forever.
I dream of your smile and the way your eyes close when you kiss me.
You are the other half of my heart. You make me whole.
79. I love you so much, my dear,
I will cherish you now and forever.
I will love you till the end of time,
You are my life, my world, my everything.
80. My love for you is more than words can convey.
I love you so much more than anyone can ever imagine.
I want to be with you forever and always.
I love you for all that you are to me, and all that you are not.
Awesome love poems for her, right? Leave a comment below to demonstrate that. There's love in sharing, so why not share it with friends and family on your social media?